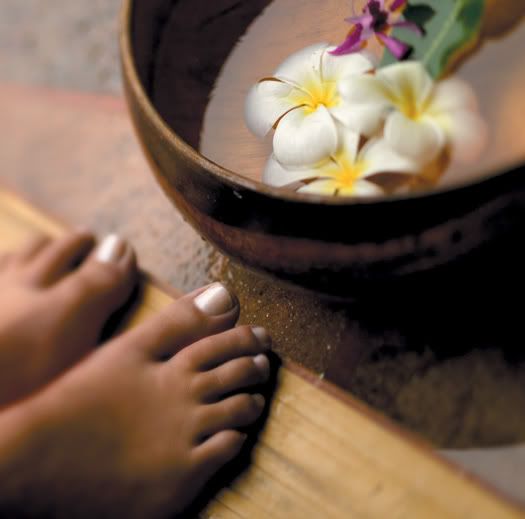 DUDE! FOR REAL! WHAT IS UP WITH MEN AND TOES!!!???
I have run across some strange'o rama guys lately that just really want to see my feet!!!!!!
Ok, I was on Facebook one day, and this guy added me as a friend. He looked decent, didn't look crazy or whatever, so I went on and added him, plus I think I may have been on my way out the door to go to work or something, so I just clicked accept. So an hour passes, and this guy sends me an inbox and says, "Can you text me a picture of your toes?"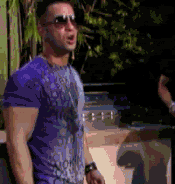 So I said, "What?"
He came right on back at me and said, "Please text me a picture of your toes."
I said, "Please tell me that you are joking."
He said, "No, I'm not joking. I have a fetish, so PLEASE send me a picture of your toes. PLEASE!!! Here is my number ..........." and he actually gave me his number!
I went to this dude's page, because I'm like, WHO ISSSSS THIS CLOWN???
This guy is married and has pictures of him and his wife all up on his joint!
I was just about to hit the *delete* button, and he sent me a note right back:
(I guess he was hot because this note was in all CAPS)
"ARE YOU GOING TO TEXT ME THE PICTURE!! I REALLY DO HAVE A FETISH! PLEASE HURRY AND SEND IT!*
I couldn't delete that joker fast enough!!
Funny thing is though, this is NOT the first time someone has requested pictures of my feet! I'm like, can you get to know my middle name, my favorite desert, my favorite color, or even....MY FIRST NAME before you go asking for pictures of different body parts? How about a picture of my face?
All I could picture was some weirdo with a shrine of pictures of different women's feet with candles lit all around it as he sits in a chair in front of the shrine with a bottle of lotion and:
Guys on Facebook have this issue real bad. Somebody posted on my wall one day, " I bet you have pretty feet! I just bet you do! "
I have had the little instant messenger box to pop up with requests to see my feet. I mean, no "Hello", "How are you", "What you doing?" or nothing. Just: AY. LET ME SEE YO DAWGS!
Oh, Oh Oh, I had a guy to ask me to part my hair down the middle and post a picture of my SCALP and put it on Facebook because he didn't believe that my hair was real.
Once I told him that I felt like he was either three sheets in the wind, or slightly crazy, he said, "Ok, I can see how that can seem weird. Well, here's my number. Just text me the picture."
I guess I will never understand the strange requests of some guys though, but seriously, the toes thing kind of shakes me a little.
For the ones that want to see some feet, here you go: